Preparing your own tax return is a task that can leave you with more questions than answers. Making sure every expense has been properly included to receive your maximum tax benefit is challenging, especially as the tax laws are constantly changing. We will take the worry out of the tax season by reviewing your records for accuracy and identifying all deductible expenses.
As a small business owner, you have more important things to do than keep your own books. We take care of your books for you, so you can get back to running your business and generating profits. Every month or every quarter, we'll reconcile your bank accounts, generate an income statement, balance sheet and clean up your general ledger.
There's no need too small. Whether you're trying to organize company files or stay on track with the family budget. We can help! Whether you're a business executive, individual or solopreneur trying to manage your finances. We can help! We'll track monthly expenses and spending trends to keep you on budget by customizing services for your needs.
About Us
My name is Michel Thompson and I am the owner of LEAD Financial Solutions, LLC. I graduated from Delaware State University with a B.S. in Accounting. My career started at PricewaterhouseCoopers in their International Assignment Services group where I learned how to prepare taxes. I've also worked at UBS Investment Bank, several hedge funds, and a few small accounting firms.
At LEAD Financial Solutions, LLC we believe in the value of relationships. We view every client relationship like a partnership, and truly believe that our success is a result of your success. We are committed to providing close, personal attention to our clients. We take pride in giving you the assurance that the personal assistance you receive comes from years of advanced training, technical experience and financial acumen.
Our continual investment of time and resources in professional continuing education, state-of-the-art computer technology and extensive business relationships is indicative of our commitment to excellence.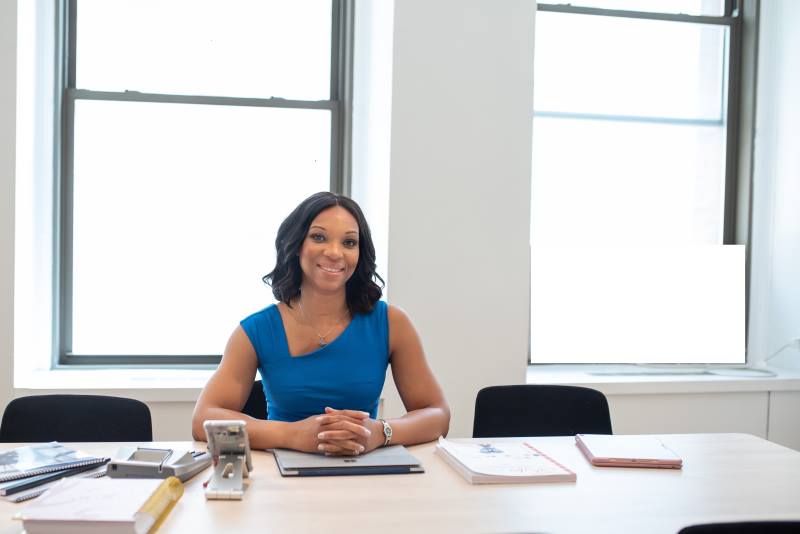 PROFESSIONAL SERVICE
LEAD Financial Solutions, LLC can offer a full range of accounting services, while giving you the individual attention that you need.
SERVING YOUR BUSINESS
LEAD Financial Solutions, LLC provides support in all areas of business consulting. Let our team guide you with a financial strategy that leads to business growth and success.
YEARS OF EXPERIENCE
LEAD Financial Solutions, LLC has volumes of experience working through IRS audit strategies and financial issues. We guarantee that your business is in good hands at all times.